L'agenzia di eventi torinese Prodea Group ha realizzato l'evento ibrido con il quale Fca (oggi Stellantis) ha presentato al mercato Emea le novità del segmento fleet & business, cioé il comparto delle auto da flotta aziendale. L'agenzia ha avuto la meglio sui concorrenti grazie all'approccio creativo. Prodea Group, infatti, ha proposto un format insolito che fatto conoscere ai clienti le novità della business unit direttamente dalle parole dei loro manager.
Il contesto è stato un ritmato telegiornale in inglese. Il modello? Le breaking news anglosassoni.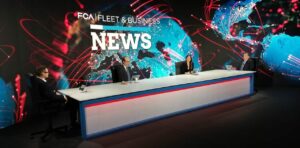 Prodea Group: l'evento è un telegiornale
In studio, la conduzione è stata affidata ai giornalisti sportivi esperti di motori Guido Meda e Federica Masolin.
I conduttori sono poi stati affiancati per approfondimenti da Ubaldo Della Penna e Federico Scopelliti, rispettivamente Emea head of Fca fleet & business ed Emea head of marketing Fca fleet & business.
I manager diventano reporter
Proprio come nei telegiornali, durante l'evento di Prodea non sono mancati i collegamenti in esterna. I conduttori, infatti, hanno dato di volta in volta la linea a 6 reporter sul campo.
Ognuno di loro era collegato da un luogo rappresentativo del mondo Fca. Spazio, dunque, alla linea di produzione della Nuova 500 elettrica dal museo Alfa Romeo di Arese, con l'Experimental construction plant di Mirafiori e con l'Fca Heritage Hub di Torino.
Tra gli speciali reporter hanno preso la parola i 4 head of brand di Fiat, Jeep, Alfa Romeo e Fiat Professional: Luca Napolitano, Antonella Bruno, Arnaud Leclerc ed Eric Laforge. Insieme a Roberto Di Stefano, head of e-mobility e Santo Ficili, head of Italy business center & Emea sales operations.
Approfondimenti per i singoli mercati
Dopo i collegamenti ci sono state 19 stanze virtuali dedicate ai singoli mercati Emea. Nelle "rooms" si  sono svolte presentazioni e sessioni di domande/risposte.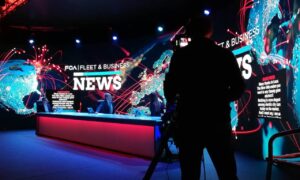 L'insolito telegiornale è stato sottotitolato in italiano, francese, tedesco e spagnolo. È andato in onda in streaming su una piattaforma dedicata con accesso riservato. Ha registrato un'audience di quasi mille spettatori.